20/20 An Amazing Story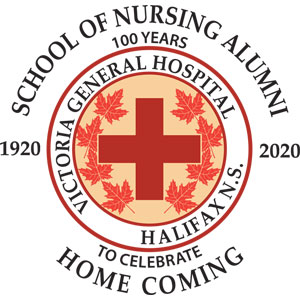 20/20 is the 100th Anniversary of the Victoria General Hospital School of Nursing Alumni, which will be celebrated in September of 2020. Plan now to attend this 3 day event at the Westin Nova Scotian Hotel, and the VGH Archives in the Bethune building, Halifax, Nova Scotia.
What is so significant about this event? Well, for 100 years this Alumni has met on the first Tuesday of the month... since it's inception on March 2, 1920. It is believed that this Alumni is the only such nursing alumni in Canada to do so as a continuously functioning organazation. This Alumni has met every objective and maintained the mandate over all these years as well as promote the motto: "Respect the Past to Build the Future".
ATTENTION ALL VGH NURSING GRADUATES
SAVE THESE DATES SEPTEMBER 11-13, 2020
"HOME COMING"
REGISTER NOW by CLICKING HERE
.
Don't miss the opportunity of being part of this amazing time in the history of the VGH School of Nursing Alumni.
Book your hotel room early (after December 2019) and get the special hotel rate (WESTIN NOVA SCOTIAN) by stating you are with the VGH "Home Coming" event.
PROGRAM for the three days is being carefully designed by the committee and as soon as details are finalized, this information will be posted here and in the Newsletter. An overview of what is being considered as follows: a wide historical city tour, tour of VGH Archives and Nursing Skills Lab etc. Welcoming Event with entertainment and surprises, a breakfast opening with inspiring speakers, social time, a gala banquet with entertainment and more surprises, delicious food, fluids to prevent dehydration and lots of laughter, chatter and "special time together".
For a program overview,
please click here
.
For a brief history of the Alumni,
please click here
.
Alumni Meetings
Regular meetings are held April and May, and October through December, from 7 - 9pm, in the Ballroom of the Bethune building. The AGM is held in June as a dinner meeting in the Dickson building.